As a blogger, having the right tools is essential for staying productive and keeping up with the latest trends in the profession. Whether you're just starting as a blog writer or an experienced hand, this guide to the best blogging tools in 2023 will equip you with the knowledge to choose the best tools to take your blog to the next level.
With over 170 tool categories ranging from content management systems to SEO professionals, this article provides the full scope of top-notch blogging tools you need in 2023 and beyond. So buckle up and get ready, as this post takes you through the best tools available and equips you to make informed decisions on the tools that help you thrive.
Tools to Brainstorm Blogging Ideas
Creating content for a blog is no mean feat. It takes creativity, research, and hard graft to make it work. Fortunately, some tools can help bloggers develop ideas for blog posts and optimize them for SEO – giving them the edge they need to stand out.
One of these great tools is Hubspot's Blog Ideas Generator – a nifty tool that helps generate ideas for blog posts by suggesting topics related to the keyword you enter. Not only does it provide related keywords and search volume, but it also gives you an insight into which topics would be popular amongst readers.
If you're on a budget, don't worry! There are plenty of free tools available, too; Wordoid, Portent's Content Idea Generator, and Hubspot's Blog Topic Generator all offer unique and exciting titles in just seconds!
Finally, Buzzsumo is another excellent tool for bloggers looking to advance in their industry. This handy tool allows users to research popular topics and find influencers who can help promote your content – making sure your next WordPress post reaches its full potential!
Google Trends
Google Trends is a powerful tool for bloggers. It shows the monthly search volume for any keyword or phrase, helping you decide if a topic is worth writing about. Plus, it provides related keywords and analytics tools to analyze the performance of your blog post. So why not use Google Trends to get ahead?
Quora
Quora is a question-and-answer website that can be a great asset for bloggers. Have you ever wondered what kind of content people want to read? Quora is the perfect tool to research topics, generate ideas for blog posts, and get an insight into what readers seek. It's also helpful in researching related topics and sparking new ideas!
Reddit
Reddit is another great source for bloggers, a veritable goldmine of topics in demand. This popular social media platform boasts millions of active users and is an ideal place to research topics and generate ideas for blog posts. Reddit allows users to post questions and receive answers from other users.
Using Reddit can help you uncover popular topics with lots of discussions, discover other bloggers in your industry, and find video content related to your topic – all great sources of inspiration for content marketing blog posts.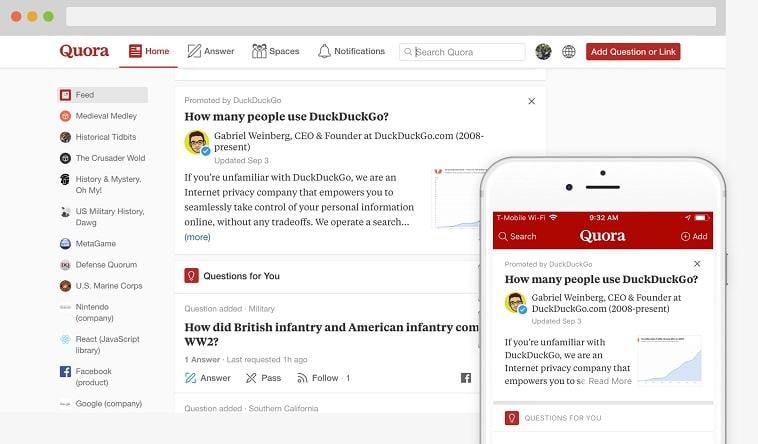 Tools to Organize Your Ideas
Organizing your ideas and staying on top of all the tasks involved in creating and running a blog can be an overwhelming mountain to climb. That's why project management tools are essential for any blogger, especially those who juggle multiple projects. These tools provide an easy way to track ideas and tasks related to your blog, as well as visualize the entire process from brainstorming to publishing.
Trello, Asana, and Evernote are great options for organizing your ideas and tasks – they offer features that make it simple to plan, assign, and monitor progress; collaborate with other team members; manage multiple projects; prioritize tasks; and stay on top of your blog.
Google Calendar is also a fantastic tool that can double up as an editorial calendar – it's user-friendly, so you can easily assign tasks, set deadlines, or even plan out posts weeks ahead!
If you're looking for more project management solutions, then Wunderlist is perfect for solo bloggers, while Surveysparrow helps position products or services in a crowded market.
Trello
Trello is one of the best tools for bloggers to get their ideas and tasks in order. It's easy to use, with features that make it a dream come true for any blogger. Create boards to organize your tasks, assign them to team members, set deadlines, and track progress – all with Trello! Collaborate with other team members by adding comments and attachments or managing multiple projects simultaneously.
The free version of Trello allows you unlimited boards, members, and teams – but if you want more control over custom backgrounds, file uploads, or full-screen boards, then there are paid plans available too.
Trello is great for small projects like creating blog posts or managing web pages, but don't be fooled into thinking it can't handle bigger jobs like creating visual content or managing large websites! Whether you're a beginner blogger just starting or an experienced one looking for something new – Trello has got you covered!
Asana
Asana is another tremendous asset for arranging thoughts and tasks. It's simple to use and offers a range of features that make it perfect for bloggers. With Asana, you can effortlessly create tasks, assign them to team members, set deadlines, and track progress like a pro. You can also collaborate with other team members in style, add comments and attachments with ease, and manage multiple projects at once without breaking a sweat.
Asana provides both a free and paid version – the paid version offers advanced features such as custom fields, automation rules, and advanced analytics that will take your blogging game to another level! It's an ideal tool for both novice bloggers starting on their journey as well as experienced bloggers who want to streamline their process.
Evernote
Evernote is a remarkable tool for organizing your blog-related ideas and tasks. It's accessible from any computer, tablet, or mobile device – perfect for bloggers who are always on the go! With Evernote, you can effortlessly create tasks, assign them to team members, set deadlines, and track progress. You can also organize your ideas using tags and search through your notes, including text within images.
Evernote is ideal for beginner and experienced bloggers with its features, like creating to-do lists, setting reminders, and tracking site performance. Plus, it has two plans available – a free version that offers plenty of features plus paid plans with advanced features such as keyword planner, SEO tools, and analytics tools.
Tools to Create Well-Optimized Content
For bloggers, the best blogging tools help create well-optimized content. But what is SEO? Search Engine Optimization (SEO) helps make sure your blog posts show up on search engines and social media platforms, increasing organic traffic to your blog. To get the most out of it, you need to focus on keyword research, backlink tracking, emotional marketing, meta description, and page speed. Plus, analyze performance and engagement metrics for improvement ideas.
But what do content marketers use? What's the best way to optimize a blog post? Rhetorical questions aside – they use various tools for their content strategy and blogging efforts. In short, SEO can help boost readership while focusing on specific aspects that can optimize a blog post – all with the help of specialized tools!
Yoast SEO
Yoast SEO is a powerful blogging tool that helps you create well-optimized content. It analyzes your page's title, meta description, sentence structure, and more to optimize it for a specific keyword. Plus, Yoast SEO provides helpful tips on how to improve your content so it can rank higher in search engine results.
Not only does Yoast SEO help with optimizing blog posts but also social media posts. You can add focus keywords and meta descriptions, which increases the chances of your post being seen by more people. In short, using Yoast SEO gives you an edge when creating high-quality content that stands out!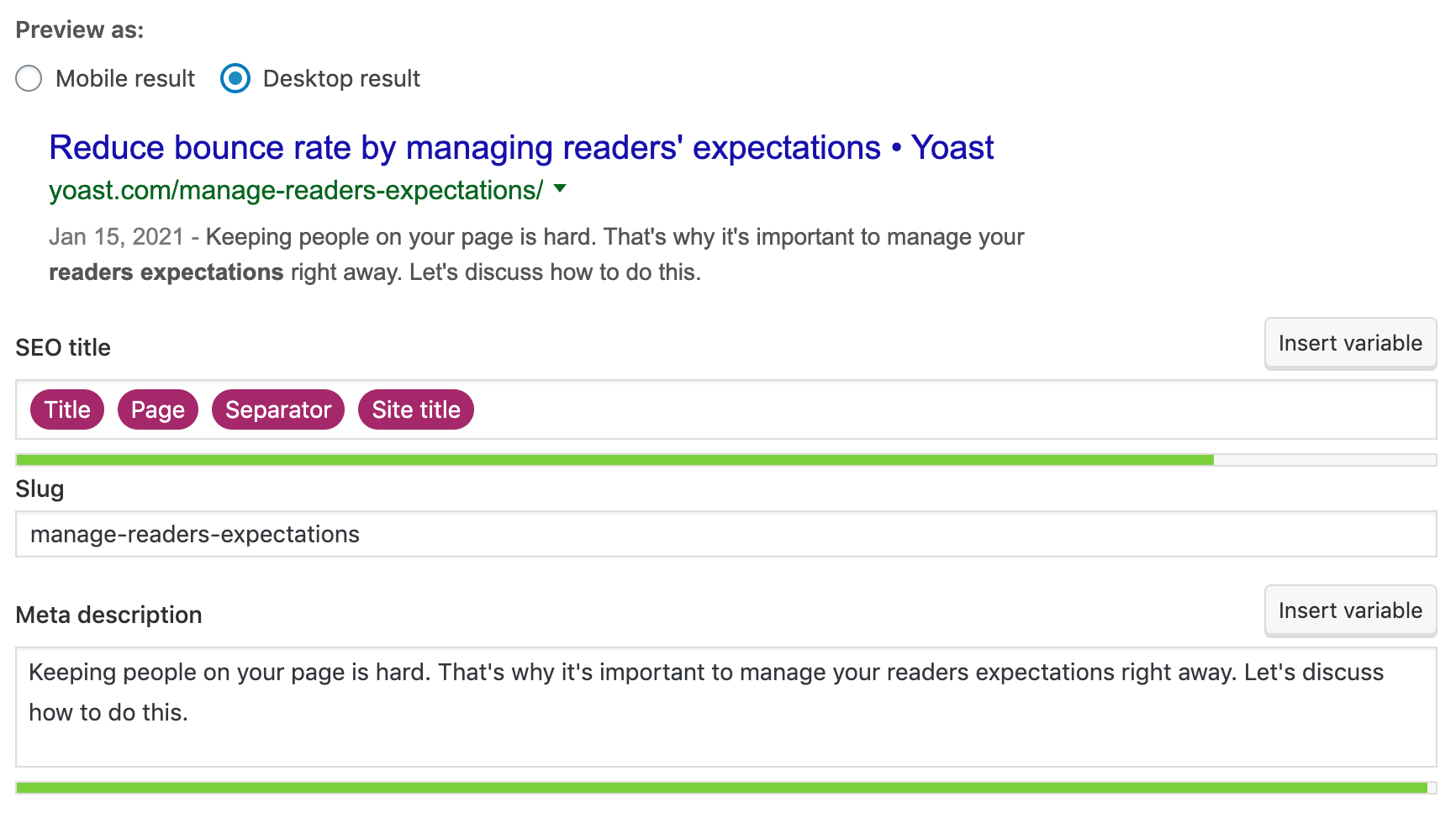 Google Keyword Planner
Google Keyword Planner is an incredible tool for keyword research. This free, handy resource helps you generate new and relevant keyword ideas based on monthly search volume and related keywords. But how can it be used by both beginner bloggers and experienced content marketers? With the Google Keyword Planner, you can quickly identify the best keywords to target in your blog posts – giving you the potential for organic traffic!
Ubersuggest
Ubersuggest is a free SEO sidekick to help you find the long-tail keywords that will skyrocket your organic traffic. Leverage its algorithm, and you'll see increased rankings in no time! Ubersuggest can also tell if your content should target an entity or a keyword – like a detective solving a mystery. Plus, it provides up to 750 suggestions for every keyword entered – making it one of the best tools for generating content ideas.
Ubersuggest is more than just a helpful tool; it's like having an extra pair of hands on deck. It offers backlink tracking, analytics tools, and blog promotion features to help boost your blog's performance – all with ease and efficiency.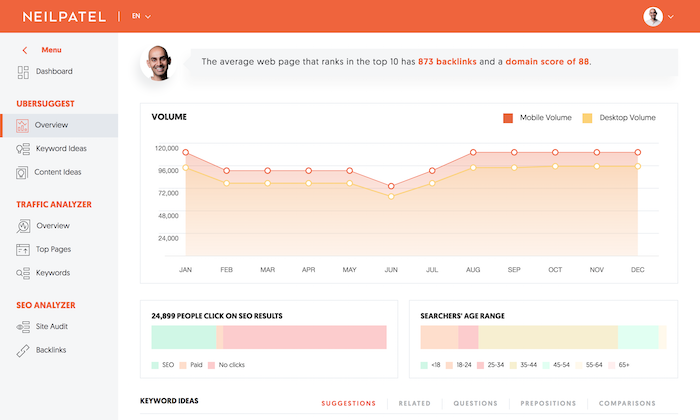 Tools to Help You Write Easier and Faster
As a blogger, you know the immense importance of having the perfect tools to make your posts shine. Crafting a professional blog post, email, or even a social media post requires the right tools to ensure top-notch quality content.
This section has been carefully curated with specific tools to help you write faster and more efficiently. With these helpful resources, you can easily create stunning writing pieces in no time!
Grammarly
Grammarly is a fantastic aid for bloggers who want to take their writing up a notch. It's like having an extra set of eyes that can spot errors in grammar, spelling, punctuation, and sentence structure – whether you're crafting documents, emails, or social media posts. Plus, it's excellent for long blog posts, emails, and articles, too!
Grammarly integrates seamlessly with WordPress and Google Docs, so you don't have to worry about technical difficulties. The free version offers basic help with grammar and spelling, while the paid plans provide more comprehensive analysis and insights into your writing.
But is Grammarly worth it? Well, on the one hand, it helps catch mistakes you may not have noticed yourself, but on the other hand, there are specific errors that might slip through depending on how complex your writing is – plus, some words or phrases without traditional rules may go unnoticed, too.
Hemingway App
Hemingway App is an excellent tool for bloggers, like a personal assistant that helps you write faster and better. It's the perfect grammar police officer, catching all your spelling and punctuation errors instantly. Plus, it can help make your writing more concise – so you can get to the point quickly and improve your SEO simultaneously!
But there are some drawbacks too. Hemingway App doesn't offer as detailed analysis as Grammarly does – it's more of a quick check-up than a complete medical exam. And if you're looking for suggestions on how to improve your writing style? You'll need to look elsewhere – Hemingway App won't be able to give you any advice here. Lastly, if you're an experienced blogger who needs extra features or support, then this free app may not be enough for you, either.
In conclusion, the Hemingway App is great for quickly checking grammar mistakes and ensuring your blog posts are easy to read – but don't expect it to do everything!
Pro Writing Aid
Pro Writing Aid is a blogger's best friend, helping them save time and energy on their blogging tasks. It's like having an extra pair of eyes to spot errors in grammar, spelling, punctuation, and sentence structure – not to mention the ability to export your Google Docs into WordPress posts or pages with one click! It can also import images using the titles given to files in Google Docs.
But why should you use Pro Writing Aid? Well, for starters, it provides comprehensive analysis and suggestions to help you become a better writer. And if that wasn't enough, it also integrates seamlessly with Wordable, so transferring content from Google Docs is easy!
On the flip side, though, Pro Writing Aid doesn't offer a paid plan, which may be off-putting for more experienced bloggers. Additionally, while its suggestions are great for improving writing quality – when it comes to keyword research and content strategy, other tools might be more helpful.
Publish Flawlessly. Analyze Effortlessly. Engage Authentically.
Blogging requires more than just a few words and posts. To be successful, bloggers must engage with their readers, analyze their content, and publish without errors. Fortunately, there are plenty of free blogging tools available in 2023 to help make the process easier.
Canva is an incredible tool for creating stunning visuals quickly and easily. Sendinblue offers powerful email marketing capabilities to help you reach your audience more effectively. Sumo provides essential analytics so you can track how well your blog is performing – but do you have what it takes to succeed?
Canva
Canva is a powerful ally for bloggers, making it easy to create beautiful visuals without any design experience. Even the most novice of bloggers can quickly craft stunning visuals and create visual content with Canva's wide range of templates and tools – giving them a professional edge. Plus, you can embed tweetable quotes into your blog content so your audience has something share-worthy from your most popular posts! And if that wasn't enough, Canva offers both free and paid plans so you can choose what works best for you.
Sendinblue
Sendinblue is a powerful ally for bloggers looking to level up their email marketing. With Sendinblue, they can craft personalized emails, test out different templates with A/B testing, and monitor the success of their campaigns – just like Nate Desmond did when he used Sumo to grow his email list and generate new leads and sales.
The advanced suite of editors also offers a range of features that make it easy for bloggers to design emails from scratch. They can drag and drop elements into place, schedule when they'll be sent out, and monitor how well their messages are performing.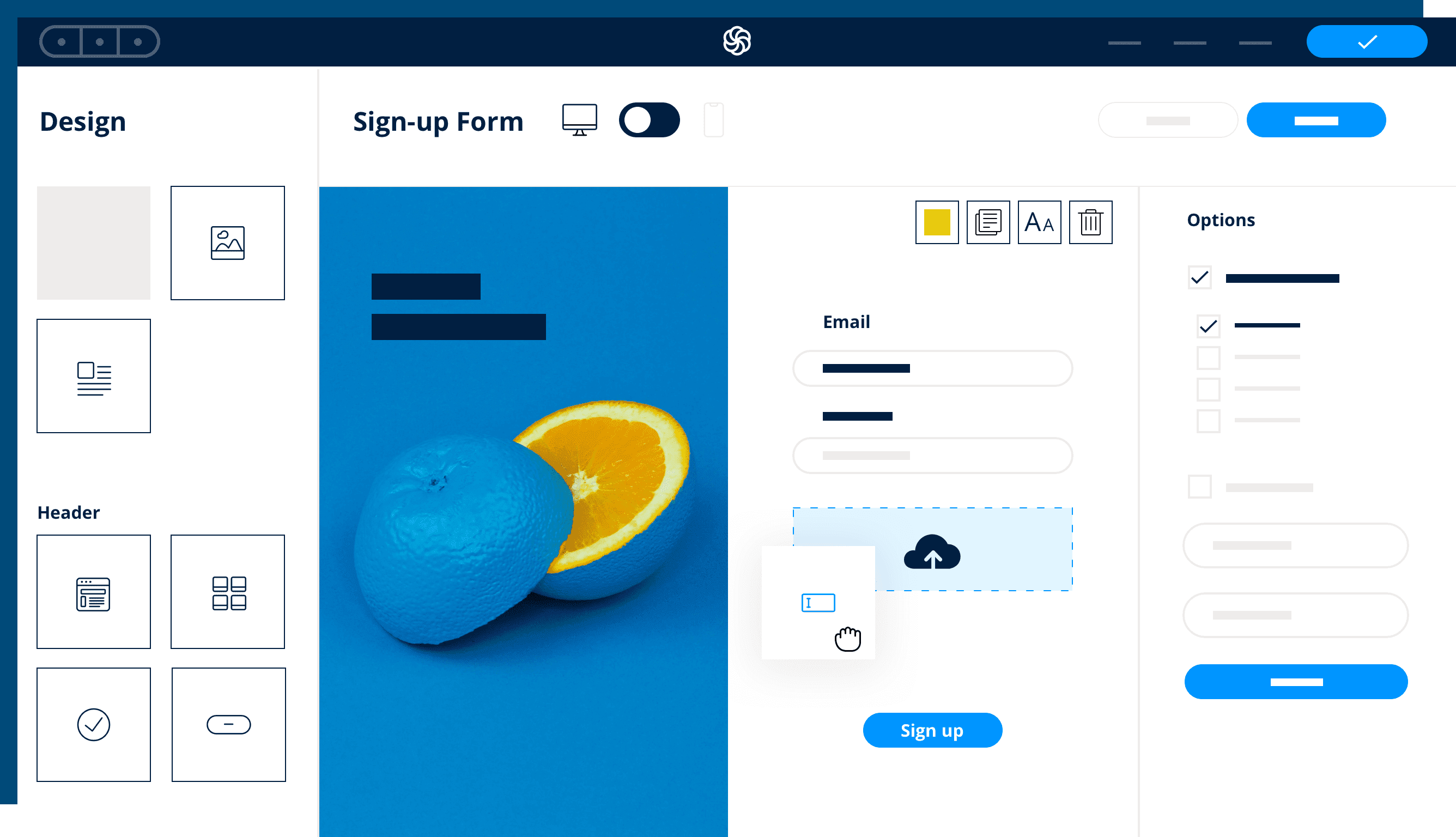 Sumo
Sumo is a fantastic tool for bloggers aiming to expand their readership. It enables them to promote their content, capture email addresses with Thrive Leads, and use Gleam to increase their audience. Plus, Sumo has a powerful search box feature that helps bloggers quickly find the best content on the web.
Canva and My Stock Photos make it simple for bloggers to create gorgeous visuals for blog posts and social media posts. And its live chat capability allows them to connect with their readers in real-time – how amazing is that?
So what are you waiting for? With Sumo's features, you can easily grow your audience!
Tools to Create Beautiful Blog Visuals
Creating visuals for your blog posts can be a challenge, but there are tools to make it simpler. Easelly is one of the best options for bloggers who want beautiful visuals without spending hours in front of their computers. It offers templates and drag-and-drop elements that help create eye-catching visuals quickly and easily. These visuals can then be used to boost website traffic and engagement.
Adobe Photoshop is another excellent tool for creating visuals for your blog posts. This powerful software provides a range of features to craft amazing visuals easily – from original memes with text, images, and artwork to filters that give images a unique style or custom banners for blog posts.
Canva is also an excellent free tool when you need visuals for your blog posts. With Canvas's thousands of stock images, professional templates, and collaboration tools, you can create stunning graphics quickly!
Creating visual content helps readers share your blog posts more often – so why not take advantage of these helpful tools? Easelly, Adobe Photoshop, and Canva offer everything you need to produce captivating visuals quickly and easily!
Pexels
Pexels is a treasure trove of images, perfect for bloggers searching for the ideal accompaniment to their latest blog post. With Pexels, you'll have access to millions of free stock photos – all high quality and many available in both low and high resolution.
You can easily find pictures of your topic or explore categories such as nature, fashion, or travel. Plus, you can upload your images too! So why not take advantage? Pexels is a great chance – don't miss out on this opportunity to dance!
Fotor's Photo Editor
Fotor's Photo Editor is a fantastic tool for bloggers who want to create beautiful visuals quickly and easily. With this software, you can effortlessly add text and artwork to your images, as well as apply filters for a unique look. You can also craft custom banners for blog posts or even design logos specifically for your blog name.
Adobe Photoshop
Adobe Photoshop is the go-to for creating stunning visuals for blog posts. This powerful software offers layers, masks, and photo effects to help you craft beautiful visuals in no time.
You can use Placeit with Adobe Photoshop to create visuals from 94,000+ templates made by professionals each day. Plus, logos and videos, as well as your social media marketing campaigns with branded images, are just minutes away! Visme also works with Adobe Photoshop, so you can design custom designs, blog images, infographics, and social posts – all using hundreds of templates.
In short, Adobe Photoshop is the perfect tool for bloggers wanting professional post visuals!
Tools to Distribute Your Content Far and Wide
Regarding blog promotion, have you ever wondered what tools are available to help bloggers reach their target audience? RSS campaigns can be used to keep readers up-to-date with your blog content. Buffer allows you to schedule posts multiple times with different headlines and images.
Click to Tweet makes it easy for you to create and share tweets of your blog posts, increasing engagement with your content. BuzzSumo is a great tool that helps promote content across search engines, social media platforms, and other channels.
BuzzSumo
YouTube is one of the most powerful blogging tools for content promotion, and Moosend can help you make it work like a charm. BuzzSumo is a fantastic tool to get the best out of your content marketing – it allows you to analyze blog posts and gain insights into what works best on different social media platforms.
With BuzzSumo, the best tool, you can easily spot trending topics and keywords, use its search box to find popular content related to your blog, track backlinks, improve the performance of your blog, and measure the success of all your blogging efforts.
Revive Old Post
Revive Old Post is an incredible tool for bloggers to promote their content across multiple channels. It effortlessly automates the link-building process by scanning your website's pages and posts for broken links, then promptly notify you when one is detected.
You can easily share blog posts on social media platforms with Revive Old Post, track the performance of your content and website, as well as measure engagement metrics.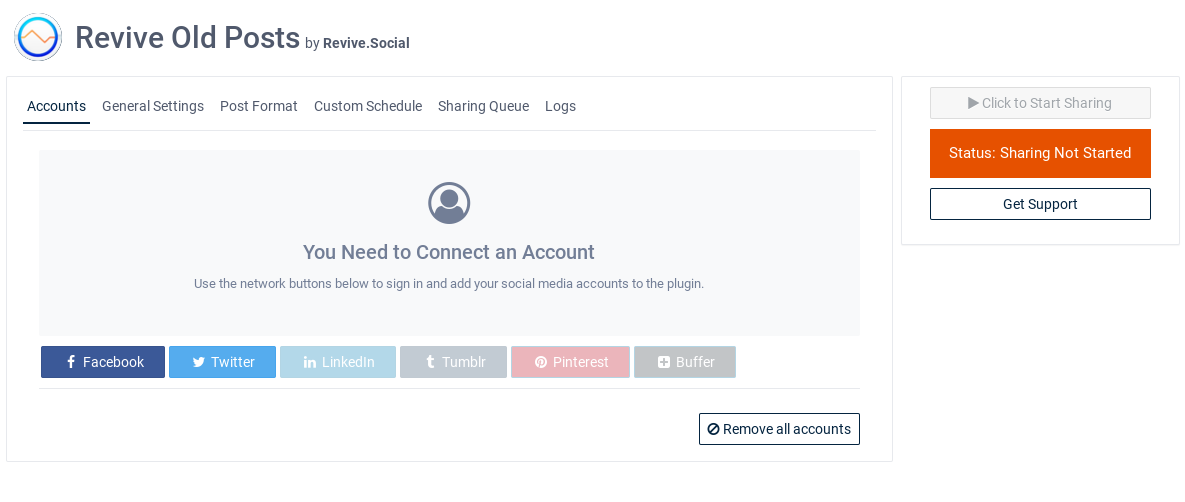 Buffer
Buffer is another great tool for bloggers. It enables users to schedule blog posts to different various social media accounts and platforms, like Twitter, Facebook, Instagram, and LinkedIn. Plus, it helps track and analyze post-performance and engagement metrics.
Buffer also provides a suite of analytics tools so marketers can understand the impact of their content. For small businesses, Buffer simplifies content promotion while keeping tabs on blogging success – what's not to love?
If you're looking for alternatives with free trials, check out Hootsuite, Sprout Social, or Social Pilot!
The Blogging Tools We Use at Buffer
At Buffer, we use many tools to ensure our blogging efforts are optimized, and our blog's performance is improved. Our suite of blogging tools covers analytics, SEO, promotion, visuals – you name it! Let's take a look at the blogging tools we use.
Analytics-wise, Google Analytics is essential for us to monitor page views and other traffic sources, as well as keyword rankings, bounce rates, and more. We also utilize BuzzSumo's search box to analyze how our content resonates with readers quickly.
To ensure our blog is up-to-date on SEO standards, we combine Yoast SEO (a WordPress plugin) with Ubersuggest and Google Keyword Planner. Revive Old Post helps us reach new readers, too!
Sendinblue assists in crafting emails for subscribers, while Sumo helps spread the word about our posts on social media platforms. For visuals that stand out, Canva, Fotor's Photo Editor, and Adobe Photoshop are handy; My Stock Photos Design Hill & Live Chat help create attractive visuals, too!
Whether you're writing your blog or managing an expansive business website – these blogging tools can be invaluable when creating high-quality content that reaches its maximum potential!
My Stock Photos
Stock photos are like a box of chocolates for bloggers – you never know what you'll get! Stock photos are photographs or illustrations that can be used commercially or distributed. They help bloggers create visuals for their blog posts and support content.
Shutterstock is like an all-you-can-eat buffet, offering a wide variety of photos, illustrations, and vector graphics. Adobe Stock is the royalty-free king with images, videos, illustrations, templates, and 3D assets fit for a queen. iStock offers budget-friendly stock photos, illustrations, and videos that won't break the bank.
Design Hill
Graphic design is an artful way of creating visuals for a blog. It's the brush that paints logos, banners, and other eye-catching images to support content. 99designs is a global design community with over 1 million talented designers. Design Hill is an up-and-coming platform with 100,000+ creators – but it offers more wallet-friendly prices than its counterpart.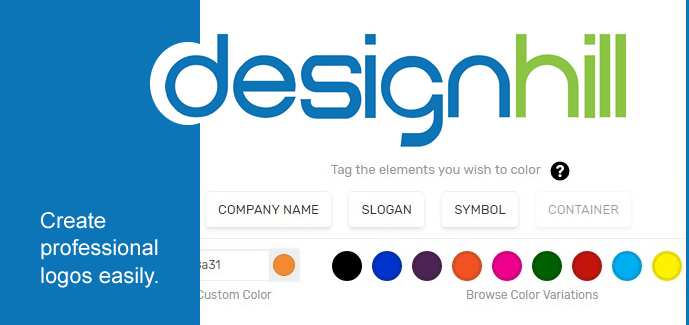 Live Chat
Customer service is essential for bloggers to engage with their readers. Live Chat is a great blogging platform that allows them to provide customer service and support in real-time. It offers automated messages, live chat agents, and video support – making it easier than ever for bloggers to connect with their audience. Plus, its integrations with Zoom and Skype let them offer even more personalized customer service.
Summary
Blogging has drastically changed the marketing landscape, and bloggers can no longer rely on the same outdated tactics to get their content out in front of readers. For any blog to be successful in 2023, it must not only produce engaging, well-optimized content but also have the right tools in place for organizing ideas, creating visuals, distributing content far and wide, and providing excellent customer service.
Thankfully, there is a vast array of blogging tools available, such as HubSpot's blog idea generator, Google Trends, Quora, Reddit, Trello, Asana, Evernote, Yoast SEO, Ubersuggest, and many more. Each tool offers specific features when it comes to brainstorming, optimizing, writing, and researching blog topics, which provide a significant increase in both organic traffic and engagement.
Moreover, tools such as Canva, Sumo, Sendinblue, and Revive Old Post help bloggers create incredible visuals, automate link building, and measure success. Evaluating these tools and incorporating them into your blogging strategy ensures that you stay current with today's blogging trends and maximize your potential to become a successful blogger.
Frequently Asked Questions
How can I choose the best blogging tools for my niche or industry?
Consider your niche's unique requirements and research tools that cater to those needs. Read reviews and seek recommendations from bloggers in your niche.
Are free blogging tools available, or should I invest in paid options?
Both free and paid blogging tools exist. The choice depends on your budget and the features and support you require. Many free tools offer valuable features.
How can I ensure the security and privacy of my blog while using these tools?
Research the security features of your tools, maintain strong passwords, and regularly update your website's security protocols to protect your blog and data.
Should I regularly update my toolkit, or can I stick with the same blogging tools for an extended period?
Regularly review and update your toolkit. As the blogging landscape evolves, new tools and features become available, and it's essential to stay current to enhance your blogging efforts.