Content Marketing Strategy Examples That Deliver Leads
A content marketing strategy is designed to increase leads and conversions by creating and distributing high-quality, valuable content. Several approaches can be taken, but some common content strategy examples include developing blog posts, ebooks, infographics, and webinars.
Each piece of content should be carefully crafted to appeal to the target audience and provide them with information that they will find useful. Once the content is created, it should be distributed through various channels, such as social media, email, and paid advertising. By taking the time to develop a well-rounded content marketing strategy, businesses can see a significant increase in leads and conversions.
Content marketing is a key factor for business success. Your content is the best way to create and differentiate the identity and attract high-quality prospects with a proven strategy. But delivering top-notch content doesn't have to be complicated. So we searched for the best content marketing examples on the web. We have selected 8 examples in the hope they inspire us.
How to create a content marketing strategy
A content marketing strategy determines how you will create and distribute content that promotes your business. The first step of every plan and strategy should be to identify your goals. What do you want to achieve with your content? Next, you need to understand your audience.
Who do you want to reach, and what kind of content will resonate with them? Once you clearly understand your goals and your audience, you can start creating content. This could include blog posts, infographics, ebooks, or even videos.
When you create your content, you need to promote it. This involves sharing it on social media, emailing it to customers and prospects, and even using paid advertising to reach a wider audience. By following these steps, you can develop effective content marketing strategies.
The process of creating a content marketing strategy
Defining marketing goals
Many content marketing campaigns fail to deliver results because there wasn't a concrete goal setting on the agenda.
You need to know your aim for developing a content marketing strategy. Why do you want to produce content, and why does it matter to you to have a successful content marketing strategy?
If you know your goals before you begin planning, it will be easier to determine what's best for your strategy.
Check out What Is Content Curation? Best Tools For Content Curation!
Conduct audience research
Knowing who your best customers are to know who you want to reach. If you have multiple customer or user types, you need to determine which ones have the highest lifetime value. You may have only one ideal customer type, or you may have multiple. It's important to know who they are and what they want to spend money on.
Choose a content management system.
A content management system is a kind of software responsible for creating content, publishing placements, and promoting.
The main characteristics of a CMS are:
it allows users to easily create and format content
it stores content in one place, in a consistent fashion
it assigns permissions for managing content based on roles such as authors, editors, and admins
it organizes and pushes content live
A content management system manages the content and allows multiple creators to create, edit and publish. CMS typically stores content in a database and displays it in a presentation layer based on a set of templates like a website.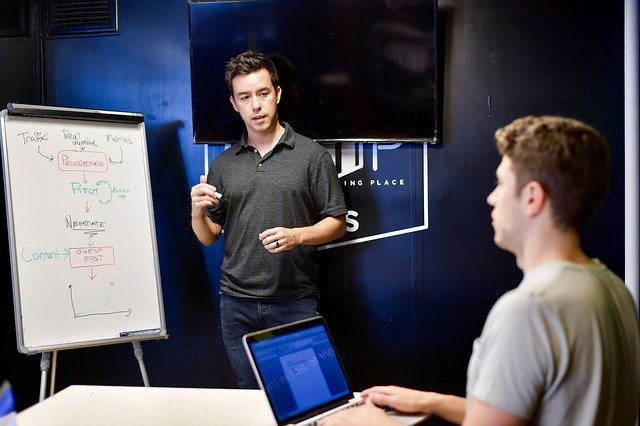 Decide on content type and content channels.
After conducting audience research, it should be easier for your team to determine what types of content your audience will resonate with the most.
But you should also be aware of what types of content you can execute reliably. For small businesses, it might be smarter to choose only one channel and content type. For example, you can choose from a YouTube channel, a podcast, or a blog.
However, larger businesses might have to create all three types of content. To determine your best channels, think of what your target audience wants and what you can produce consistently at the same time.
Brainstorm content ideas
When you determine your channel and your audience, it's time to start creating a content plan. You can start by brainstorming fresh ideas that your audience will find engaging. Next, find the topics that your target audience will find helpful in solving their problems.
At this point, you should also conduct keyword research. For this purpose, you can use free SEO tools like UberSuggest. This way, you can determine keywords that will bring you organic traffic.
Publish and manage your content.
A content marketing strategy shouldn't just focus on the types of content you'll create. You should also determine how you will organize your content in your content plan.
An editorial calendar is a great way to publish a diverse content library on your blog. The great idea is to create a social media content calendar to promote and manage your content on your social media accounts.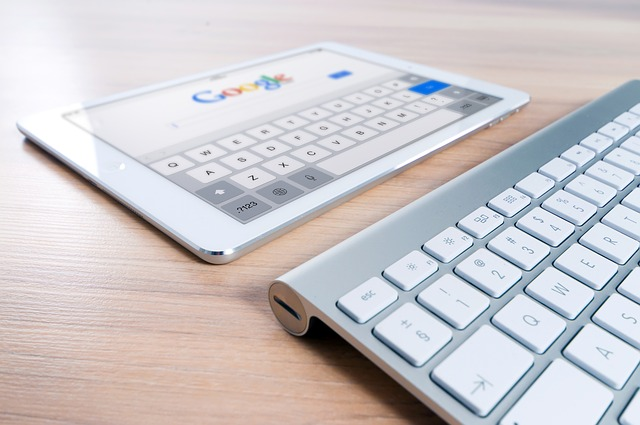 Promote content on social media
And the final goal of a content strategy is to make sure your content is actionable. For example, you would want to place the call-to-action at the bottom of your blog posts if you want to offer an introductory product. It could be, for example, a package of samples in the case of a beauty company.
You might also need a social media content strategy for promoting your content on various platforms.
Social media channels provide the perfect place to be creative, fun, connect with your audience, and share your product or service.
Read Hidden Content Marketing Costs And How To Avoid Them!
Content marketing strategy examples that deliver leads
Below we present you the examples that give you a quick overview of the business, what should be their target audience and its goals. Then, we suggest the pieces of content that satisfy them and tell you how to make this content more actionable and generate leads.
Use suggestions below as a starting point. You can create many types of content for different CTAs or different audiences.
SaaS startup
The first one of our content marketing strategy examples is a SaaS startup. Content marketing in a SaaS startup can be a tricky case.
The target audience of SaaS companies is most other companies or team leaders. This kind of client promotes the most lead generation as they usually buy the most expensive and the biggest packages.
The startup can start by targeting other startups and small businesses. To determine this target audience's needs and goals, you need to define their real pain points.
Target the real problems the businesses and managers are facing. Also, you need to show them you know what you're talking about – increasing your brand authority.
You need to create promotional materials that will lure your prospective customers. In addition, you need to showcase your knowledge on the topic and provide helpful value to the receivers.
Content marketing examples to inspire you:
Blog post: How-to posts and case studies
Ebook: A comprehensive guide to an emerging trend/problem in your niche
Course: Sharing expertise in your field on a broader topic in your niche and promoting online course as a part of marketing strategy.
To drive profitable customer action, you need compelling CTAs. Your blog posts should link to an opt-in form for the Ebook or a course.
At the end of the Ebook or a course, you can put a link to a signup page for the SaaS product.
E-commerce shop
The next content strategy example is a luxury e-commerce company. Again, your content for e-commerce business should be a bit more playful and lifestyle-focused. But, again, it's essential to engage your audience and build customer relationships and trust.
Social media content marketing is growing, and e-commerce businesses should leverage that. Using video and other visuals is key to catching your audience's attention.
Determining who's your target customer is the most important part of an e-commerce shop to know which channels of communication to use.
The target audience's needs and goals are what constitute their psychological profile. Therefore, you need to consider that at all stages of your content strategy.
Content marketing examples to inspire you:
Video: showcasing products in a visually pleasing setting in the form of a review
Photo gallery: Show different uses of the product, an infographic with details about the product
Blog: How to posts, reviews, infographics, a lot of visual content
User-generated content: Share pictures of your clients using your product
To ensure proper action from your audience, leverage email marketing. You can put an offer to join the email list for 20% off the customer's first order at the end of blog posts or in an infographic.
Freelance professionals
High-profile professions depend strongly on networking and referrals. Professionals such as financial advisors, lawyers, counselors need a special approach to promoting their services. Having a solid content strategy in place compliments that by helping the business owner stay in touch with leads and existing clients.
An independent professional can cater to businesses and individual clients. However, businesses can offer more in terms of generating leads. A perfect target audience would be small business owners with fewer than 10 employees who run service-based businesses.
The target audience needs professional help regarding important life matters for themselves and their employees. For example, they want to maximize their investments and not make any bad decisions with their money.
Content marketing examples to inspire you:
Blog: going in-depth on the most popular and pressing matters of your niche, creating guides, glossaries, covering "things you didn't know" kind of posts
Podcast: behind the scenes of your profession, catering to other professionals from your niche, supporting networking and referrals.
Course: showcasing your expertise and establishing yourself as a thought leader in the industry. You can pre-sell your online course if you're not sure if there will be enough demand.
The blog posts can end with an offer to book a free consultation. Also, you can use email marketing and the blogs can link to an opt-in form for the newsletter with news and tips from your niche.
Web design agency
Web design agencies use content more for branding and appear as an authority to potential clients.
Agencies usually have a specific niche or a couple of niches aiming for businesses.
Their target audience can be large and small businesses such as e-commerce sellers starting their proprietary online stores.
The target audience needs a professional website that increases conversions and never goes down or becomes glitchy. Remember that smaller businesses are often on a budget.n
Content marketing examples:
Blog: How to's and case studies with web design DIYs
Webinar: Webinar regarding the broader problem businesses face with web design
As a web design agency that offers services, it would be wise to capture email addresses whenever possible. The above content pieces can link to an opt-in form for an ebook or a webinar.
Check out Evergreen Content – Examples and Guide!
Steps for creating a world-class content marketing strategy
That concludes our content marketing strategy examples. Let's overview those five steps for a comprehensive conclusion:
Determine who is your target audience
Identify your target customer's wants and needs
Know what your best content channels are
Ideate high-value content pieces for your best channels
Design your funnels and promotions
Conclusion
Content marketing strategy examples can be applied to any profession, but you have to know your target audience. Content marketing is a powerful way for businesses to stand out from the competition in all niches and sizes. The five steps outlined in this post will help you create an effective content marketing strategy that delivers leads by targeting customers' desires as they move through the buyer's journey.
Now that you know all this, it's time to roll up your sleeves and start your content marketing strategy! If you need more help or inspiration, check out our blog for more great content marketing tips.