User-Generated Content – Definition and Examples
Among many content marketing techniques, user-generated content seems to gain much attention in recent years.
With user-generated content, marketing got even closer to people interested in the businesses they follow.
Social media platforms allow to share user-generated content in seconds and boost the visibility of the brand even more users.
Today, we want to tackle the topic of user-generated content and how it can affect the content marketing strategy you build.
Check out The Best Content Marketing Team Structure!
What is user-generated content?
As the name suggests, it is content generated by users. So, practically, it means that if you offer a product and someone buys it, they like it and share your product in the form of content.
For mass consumers, it's usually social media content, and for B2B customers, it can be in the form of more elaborate youtube videos or blog posts.
User-generated content is anything not made by a brand, though brands leverage user-generated content in their content marketing strategy.
In short, user-generated content is a recommendation from a product user. It can take many forms and be distributed in different ways.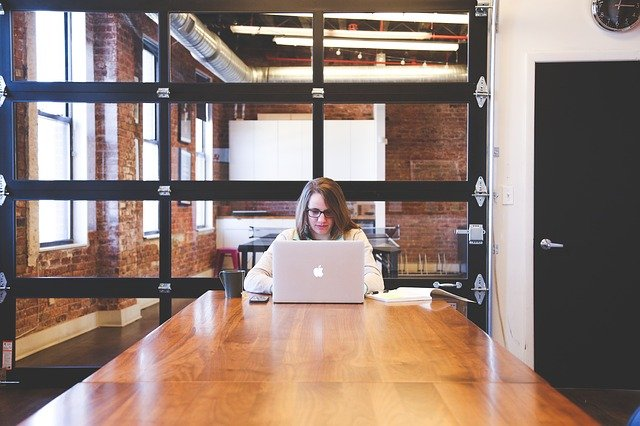 Why is user-generated content important for marketing campaigns?
It helps establish brand loyalty and grows the community
Acts as a trust signal
It takes authenticity to the next level
Increase conversions and influence purchasing decisions
More cost-effective than influencer marketing
Works in harmony with social commerce
Types of user-generated content
This season's must-have method for social media marketers is user-generated content, which comes in a variety of styles and forms to help you discover the best match for your brand.
The variations of UGC are endless. Some major kinds include:
Images
Social media content
Testimonials
Product reviews
Live streams
Blog comments
Facebook comments or posts
User-generated videos
User-generated blog posts
Forums
Podcasts
Where does UGC content come from?
Customers
Consider how many unboxing videos or cheerful postings on Instagram you may find. The majority of your consumers will be the most prominent people you'll want to get UGC from, whether because you've requested it or because they've naturally started sharing stuff about your brand.
Brand loyalists
You might call them brand advocates, cheerleaders, or fans. But, regardless of how you define your most devoted clients, they're usually the ones with the loudest voice when it comes to your company. Because loyalists are so devoted to worshipping at the corporate altar, this group is ideal for outreach and requesting specific UGC material.
Employees
Employee-generated content is a great way to show your brand's value and narrative. For example, photos of employees packing or preparing orders and a video of your team discussing why they enjoy working for your firm. This behind-the-scenes material helps build brand recognition while appearing genuine across social media and advertising.
User-generated content examples
GoPro
Video equipment company GoPro puts the videos made by their customers on the YouTube channel. Customers originally filmed their top three videos, and they have racked up over 400 million views combined by December 2021.
They started off small, but user-generated content in the firm grew so large that they now hold their own ceremony and encourage their customers to be creative on a daily basis.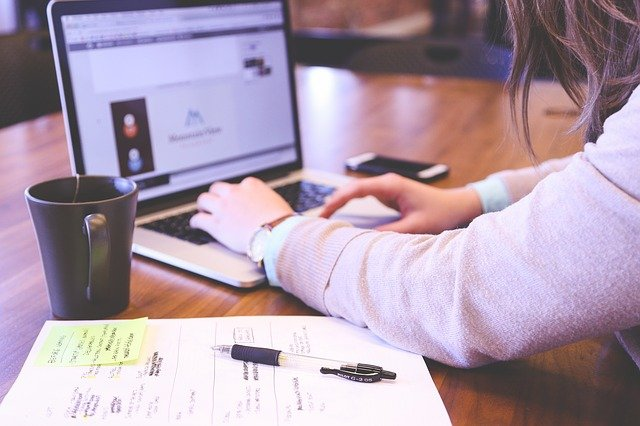 Starbucks
Many people love Starbucks and the company isn't afraid to share user-generated content that shows off how beloved they are.
Starbucks' user-generated content marketing campaigns have become quite popular in recent years.
Starbucks has a long history of encouraging its consumers to decorate their white cups. In 2014, the company launched a contest for them on Twitter under the hashtag #WhiteCupContest, inviting customers to draw some creative doodles on their white mugs. This generated a lot of interest in the customer's mind. Users sent 4000 drawn cups to Starbucks in only three weeks.
Starbucks' user-generated content campaigns were excellent examples of generating a significant social media impact without having to spend a lot. But, most importantly, they were a fantastic public relations stunt for Starbucks. These contests proved to be quite effective in generating interest and boosting sales.
Calvin Klein
You may have come across one of Calvin Klein's marketing campaigns with the fill-in-the-blank sentence "I … in #MyCalvins." Calvin Klein gives both celebrity figures and everyday consumers the stage to explain how their brand plays a role in their lives.
You may upload photos of yourself wearing Calvin Klein clothing using the #MyCalvins hashtag on any major social networking site accessible through their digital presence.
#MyCalvins is a marketing campaign that connects well-known celebrities with everyday consumers, making it appear as though they're "just like us," living their daily lives in the company's apparel.
Consumers can become even more immersed in the brand by adding an e-commerce component to each user-generated photo and creating new sales possibilities for Calvin Klein.
Check out What Is Content Syndication? A Guide To Content Syndication!
Glossier
Glossier promotes engagement by encouraging clients to be vulnerable and share their selfies. It accomplishes this by posting personal tales with its social media content that are frequently uplifting and numerous photographs of customers using Glossier goods.
Glossier encourages customers to post photos of themselves using and wearing its products. It even credits 90% of its income to fans who enthusiastically promote Glossier goods on social media.
For example, when Glossier launched its Mega Greens Galaxy Mask, hundreds of people posted selfies with the hashtag #maskforce on social media. As a result, the brand reposted the images on its social media accounts and used the hashtag #maskforce.
La Croix
Sparkling water company La Croix used a hashtag (#LiveLaCroix) to collect user-generated material on their social media sites. However, La Croix takes a less commercial approach by relying less on brand loyalists and allowing anyone to submit content, even if they have zero followers.
La Croix's feeds are filled with material produced by people who genuinely enjoy its product, from fan art to images of individuals posing with their favorite flavors. As a result, you'll repeatedly see bright colors, sunny settings, and smiling faces as you scroll through its Instagram feed.
In addition, La Croix manages to achieve this in part through sponsored giveaways of branded goods and interactive exhibits that its fans want to participate in.
Coca-cola
The marketing staff at Coca-Cola came up with the concept of promoting a 'share a coca cola' effort via social media and advertising channels. Coke decided to put the most frequent and popular names on its bottles, asking consumers to share a Coke with their loved ones.
The campaign was rolled out in 80 nations depending on their culture, customs, and history. The "Share a Coke" campaign instantly took off when people shared photos of their favorite beverages with the bottles.
Lush
Lush Cosmetics is well-known for its socially and ecologically aware consumer base, which shares a lot of content.
The uniqueness of their product packaging and rainbow-hued bath bomb line is something that's ripe for social media sharing.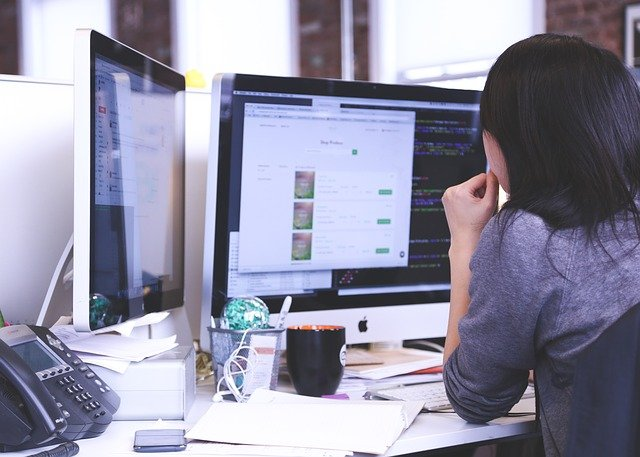 Tips for using user-generated content
To design the best user-generated content strategy, we prepared some tips for you:
Always request permission
Consent is required for sharing material. Always ask before using or republishing a client's material.
People may use your sponsored hashtags without knowing it's part of a user-generated content initiative. But unfortunately, re-sharing that information without express permission is guaranteed to destroy goodwill and annoy your most loyal brand advocates.
When you seek authorization, you demonstrate your appreciation for the original poster's work and entice them to share their piece with your audience. You also avoid any copyright issues.
Check out The Difference Between B2B And B2C Content Marketing!
Credit the original creator
When you post user-generated content on your social media sites, always give credit to the original author. For example, when you tag a Facebook post, you can select one of three options: use their images and/or text, use both, or neither. Always give credit where credit is due.
Check to see whether the creator of user-generated material wants you to credit him or her on other social media platforms. For example, if you want to post a picture from Instagram on your Facebook page, check whether the original creator has a Facebook page you may tag.
Providing excellent credit is a simple method to show appreciation for content producers and ensure they continue to be enthusiastic about using and promoting your brand.
Thanks to this, fans and followers will be able to check that someone outside of your business made the material.
Show what type of content you're looking for
The easiest approach to creating a buzz is to provide content that people want or need. This is why YouTube MCNs, Twitch streamers, and other YouTubers are so successful: their content is shared by others.
A recent CMO survey revealed that only 16% of corporations provide clear instructions for what sort of user-generated content consumers should generate and share. However, more than half of customers desire businesses to tell them exactly what to do regarding UGC. So don't be scared to go out on a limb and make it simple for others to post content that meets your needs.
Be strategic and set goals
What will you do if you don't know what type of UGC material to request? For example, it's great when people tag you in beautiful photographs, but how can you use that information to help grow your business?
First, examine your social media strategy document for methods UGC might help you achieve your existing marketing objectives. Then, based on that data, construct a basic statement informing users about the most common sort of material you'll feature.
Once you know what kind of user-generated content you're looking for sharing it anywhere people are likely to interact with your brand:
You can also use your online presence to provide more information about yourself, for example, through your social media biographies on sites like Facebook and Instagram, in other user-generated content, social media posts, on your website, at your physical location, or even on the packaging of your goods.
Understanding the many types of information, you need from your clients is only one aspect of the UGC strategy. You must also reconcile your UGC campaign with broader social media objectives.
Where to find user-generated content
Social media networks (Instagram, Facebook)
Review sites (Amazon, Yelp)
Forums (Reddit)
YouTube
Conclusion
As you can see, there are a lot of benefits to using user-generated content in your marketing campaigns. It is great for creating authentic connections with your customers, but it's also a great way to increase brand awareness and drive conversions. But before you can start reaping the rewards, you need to put in a little effort to create a strategy for sourcing and to manage user-generated content.
So, what are you waiting for? Get started today!