The Difference Between B2B And B2C Content Marketing
A content marketing strategy is essential for generating leads.
Today, content marketing is an essential part of the overall marketing plan. This powerful inbound marketing tool builds brand awareness, gets more engagement, attracts more website visitors, generates leads, and eventually increases sales.
First and foremost, your content strategy should cater to your target audience. Today we discuss the difference between b2b and b2c content marketing and how to reach these groups of potential customers with content marketing.
What are B2B and B2C content marketing?
B2B (business to business) content marketing includes marketing tactics that promote content to other companies. B2B content marketing is meant to convince individual decision-makers in businesses and the whole community around the brand.
A B2C (business to customer) content marketing campaign targets individual clients. The goal of B2C marketing is to convince the biggest number of individuals.
Differences between B2B and B2C content marketing
The distinction between B2B and B2C content marketing goes beyond the target market. Below, we present the key differences between content marketing for these two models.
Customer relationships
Business to consumer model works for mass scale. B2B marketing focuses on building more personal relationships, whereas B2C marketing is more transaction-focused.
B2B marketing and lead generation are based on building strong client relationships that drive long-term business. So relationship building in B2B marketing, especially during the buying cycle, is crucial.
The connection with your targeted audience will distinguish your business and your client's business from competitors and build your brand authority.
The trust you build in businesses comes from your knowledge and innovative solutions. Therefore, establishing authority in your niche and showing your expertise is vital for creating content.
Creating community around the product is essential for B2B marketing. Create a Facebook group consisting of professionals where you can share exclusive content. This will engage your existing and prospective customers and build customer trust.
B2C content marketing focuses on getting attention and raising brand awareness rather than authority. The trust you build in individual customers results from inspiration and fulfilling desires.
The connection you create with customers is more transactional. You give them the product and entertaining content that give you your money and user-generated content on social media platforms.
Check out Content Marketing Strategy Examples That Deliver Leads!
Content formats
We established that to build connections with B2B customers. You need knowledge and expertise. To convince B2C customers, you need to deliver entertainment and convenient solutions. And the content type you choose should reflect that.
B2C content should build excitement around your brand and products. To generate demand for your product, you need channels and formats to target your target audience and their peers, as B2C customers tend to be most influenced by what brands their peers are consuming.
The leading channels of communication for B2C are social media and video. For example, a study from the UK found that consumers were more likely to share a video than a text article.
Most popular content marketing formats and channels for B2C:
social media platforms
influencer marketing
video content
product reviews and comparisons
showcasing your product in photos and videos
In content marketing catered to money businesses, you have to show you know what you're talking about. Prove that your product is created around your knowledge and expertise. In addition, it would be best to show how efficient your solutions are and what benefits they will bring to the company.
The Economist Group discovered that 85% of business executives prefer text-based material to audio or video when making commercial decisions, which is a compelling argument.
Most popular content formats for B2B:
blog posts
podcasts
webinars and courses
ebooks
guest posting
case studies
supporting video content that covers specific phenomena in your niche
Rules are meant to be bent, but there is a good guideline to keep in mind: B2B material should educate and enlighten people, while B2C content should inspire.
Check out What Is Content Curation? Best Tools For Content Curation!
Content promotion
Another component of content marketing that is likely to vary depending on your target audience is how and where you advertise it. But, again, this will largely be determined by the material you're creating and what you wish to achieve with it.
Outreach is a practical approach to promoting both B2B and B2C material. The primary distinction is that it works best with material that can be quickly republished; this usually implies images (including infographics) and videos. For example, if you are looking for a way to promote your course, avoid mistakes course creators make!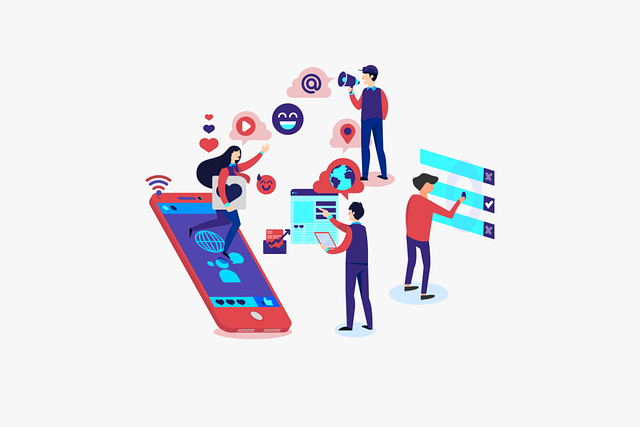 Social media promotion
All types of content should be promoted socially, but the tools you'll use will differ according to your target audience.
LinkedIn is the most prominent platform for B2B promotion as it is mainly a professional setting. The tool may be utilized for content promotion in various ways, including a status update, adding material to your profile, advertising it in groups, and utilizing LinkedIn's publishing platform, Pulse.
Facebook works great for both customer models as it has versatile options for communication with target audiences. You can set up a Facebook group for your B2B customers to share their experiences with your product. For the B2C model, you can communicate through your business profile. As a paid promotion channel, you can use Facebook Ads for B2B and B2C.
Check out Hidden Content Marketing Costs And How To Avoid Them!
Marketing objectives
Consumers respond best to brands they trust, no matter the target market.
Beyond building brand awareness, however, your goals are likely to diverge from following your audience.
According to recent data from MarketingProfs and the Content Marketing Institute, the most popular content marketing objectives are brand awareness, lead creation, and loyalty.
Businesses want to work with the best brand at what they do. A brand that is a thought leader in its field.
B2B transactions are usually more valuable than B2C transactions. There's also a higher chance of repeat purchases since it makes sense for businesses to make recurring purchases with the same retailer from a time and practical standpoint.
B2B contracts are more likely to be involved in B2B transactions. After a lengthy, multi-stage sales process, these deals are all too frequent. It helps to have a background as a thought leader. This will help with lead generation, but it should also aid in sales.
The requirements for B2C marketers are comparable to those of B2B marketers.
Both B2B and B2C businesses agree that increasing brand recognition and encouraging customers to interact with their content is critical.
Most B2B businesses are concerned with increasing brand recognition by demonstrating their expertise and industry knowledge, whereas B2C companies are more focused on making their products "aspirational."
Conclusion
The main difference between B2B and B2C content marketing is the target audience. The goals of each type of marketer also differ, with B2B businesses focusing on brand awareness and thought leadership and B2C companies concentrating on making their products aspirational. The most effective way to promote your content will depend on the type of content and who you're trying to reach.